The Forbidden Game Ring Contest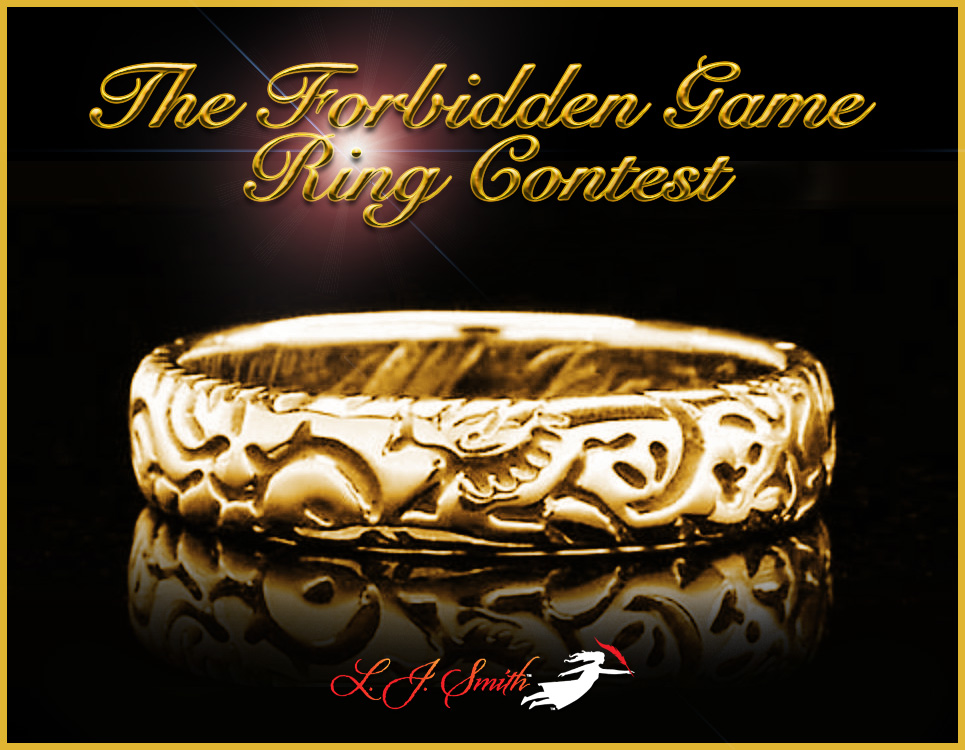 ---
UPDATE:
OCTOBER 1, 2013 (LATE AFTERNOON)

Sarah H has checked in. She is a confirmed winner!
WE HAVE A WINNER!

The winner of The Forbidden Game Ring contest is

Sarah H. of St. Petersburg, FL.


You now have 3 days
(until
October 3, 11
:59pm, Pacific Standard Time)
to send Lisa an email to claim this prize. Congratulations!
It's time for a new contest, and this one is a golden—solid gold,

in fact—oldie.

Trivia question: what immortal words are i
nscribed on the inside of the magical ring Julian gives to Jenny in The Forbidden Game?
All I refuse and thee I chuse . . .
Yeah, "choose" is spelled the way it was back in the 16th century,
because this is a poesy ring, which
The Crystal Realm
explains refers to "a ring that was popular during medieval and Renaissance times as a gift from lover to betrothed upon marriage. Quotations from courtship stories were inscribed, usually on the inside of the ring. Shakespeare popularized the rings by mentioning them in several of his plays."

And
The Crystal Realm
is where the ring will be coming from and where you can find all sorts of gorgeous baubles, both affordable and . . . well, the kind you vow to get when you can afford a fabulous diamond.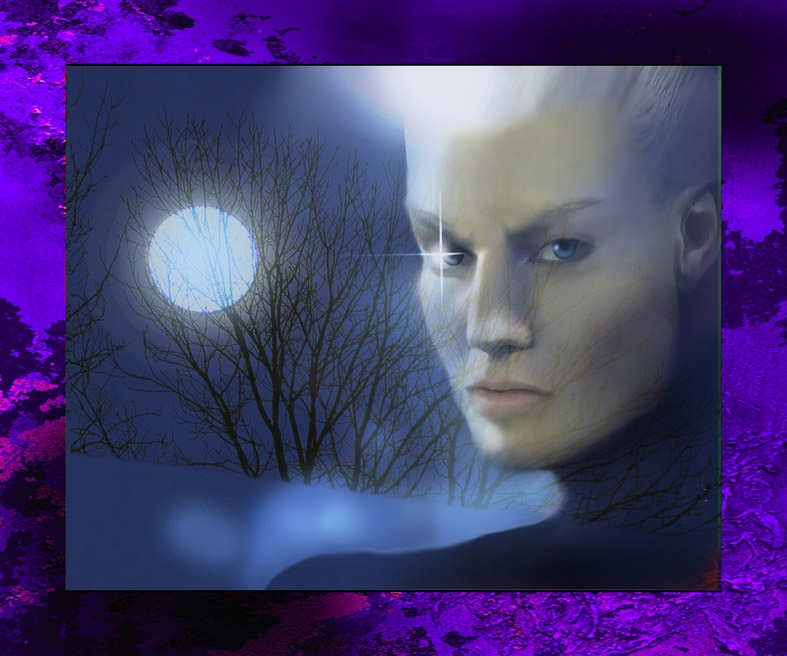 This contest will be a little different from the past ring contests, because Mandira, the fabulous guru at
The Crystal Realm
will be the one sending the lucky winner the prize so that she can have the ring made to the winner's exact specifications. Want to wear it on your middle or index finger? No problem. Have tiny hands that a standard size 6 ring falls off of? Got you covered. This ring will be guaranteed to fit you—or your beloved—perfectly!
But don't forget . . . a promise on this ring is uniquely binding, as readers will see when I can get to write The Forbidden Game: Rematch, the oft-requested sequel to The Forbidden Game.
WHO CAN ENTER?
Short answer:

EVERYBODY!
This contest is open to residents of all countries, but you will be responsible for any customs or duty taxes which may be levied by your government (this does not apply to entrants in the USA, obviously).
Note: If you do not check in or respond to your CONGRATULATIONS! email within three days, a new winner will be drawn in your place.
H
OW LONG WILL THE CONTEST LAST?
The Forbidden Game Ring Contest
will run from
now until September 30, 2013
Then a winner will be drawn from the list of the valid entries, sent a
CONGRATULATIONS
email and posted on my site, www.ljanesmith.net.
Once Again: If the winner does not respond within three days, a new winner will be drawn.
BTW:
Don't bother to enter if you don't have a non-P.O. box address that you can give, or if you never check your email, because if I can't get an address from you I can't send you your prize. Incidentally, I have no interest at all in sending you anything other than your prize, as everyone who has ever won a prize from my contest will affirm.
HOW TO ENTER
OPTION #1

– Using this site's eMail form.
Press the icon below (at the bottom of this page) then fill in the necessary form fields.

Select

"Contest"

under the "To" field (Current Contest Title will automatically fill in for you.)

WRITE YOUR FULL NAME, ADDRESS,

AND PHONE NUMBER

WITHIN THE BODY OF THE eMAIL. No, this is not because I'm going to call you. It's for Mandira, who will need to ship your ring. ONLY ENTRIES WITH THIS INFORMATION WILL BE VALID. Also, you may write any additional message to me, L. J. Smith. Then click "Send."
OPTION #2

– Using your own eMail program.
Send eMail to:

This email address is being protected from spambots. You need JavaScript enabled to view it.



In the Subject Field, type: THE FORBIDDEN GAME RING CONTEST (Please, please, please don't just write "Contest" or any other variation. Your entry will not be valid!)

Write your full name, address, AND PHONE NUMBER, within the email. No, this is not because I'm going to call you. It's for Mandira, who will need to ship your ring. ONLY ENTRIES WITH ALL THIS INFORMATION WILL BE VALID. Also, you may write any additional message to me, L. J. Smith. Then send the email.
THE REST
Also

one winner per street address

and

one entry per email address

—and I mean this.
I can see on my Outlook program how many times you have entered and people who do double or more entries will be banned from the contest. And don't go to the trouble of making a bunch of extra email accounts, either, because it's likely that you'll forget them or the password by the end of September and then you'll lose your prize.
Good luck in winning

The Forbidden Game Ring Contest!
* * * * * * * * * *
THIS CONTEST IS NOW CLOSED.
This contest is now closed and the entries are being gathered to be randomly selected by a third party. • When they are selected, they will be informed by e-mail, and the Prize Winners will have her/his first name posted in the Blog. THANK YOU FOR PARTICIPATING. GOOD LUCK TO YOU ALL!
* * * * * * * * *