Good Witch, Bad Witch Contest
PRIZES:

UPDATED: NOVEMBER 17, 2012
Lisa sent another winner a CONGRATULATIONS message and she has checked in. She will receive the "Good Witch" jewelry set.
And here are the final winners:
Diana L.

of Oakland, CA, USA

.
Sime U.

of Hollywood, FL, USA
Congratulations to both of them!
------------------------------------------------------------------------------------------------------------------------------

UPDATED: NOVEMBER 14, 2012
Winners from November 11th selection did not reply to Lisa's "Congratulations" email. Now Lisa has chosen two new winners to this contest. They are:
Two New Winners Announced!
Dionne L. B.

of Shelton, WA, USA

.
Sime U.

of Hollywood, FL, USA

.

(CHECKED IN)



------------------------------------------------------------------------------------------------------------------------------

UPDATED: NOVEMBER 11, 2012

Two Winners Announced!
Rocio G. of Buenos Aires, Argentina

and



Stacy J.of Bartlett, Illinois, USA.
FOLLOWING IS AN EXCERPT FROM LISA'S BLOG POST:

"Again, they have each been emailed with a congratulatory message. Whichever of them responds first will get to choose either the GOOD WITCH or the BAD WITCH prize package. If one or both do not reply within three days (By Wednesday, November 14, to build in a buffer for the time difference in Argentina), then a new winner or winners will be randomly drawn emailed and announced.
Congratulations, Rocio and Stacy! Please respond to your emails so you don't lose your prize!"
>> Please read Lisa's Blog post for more information >>

------------------------------------------------------------------------------------------------------------------------------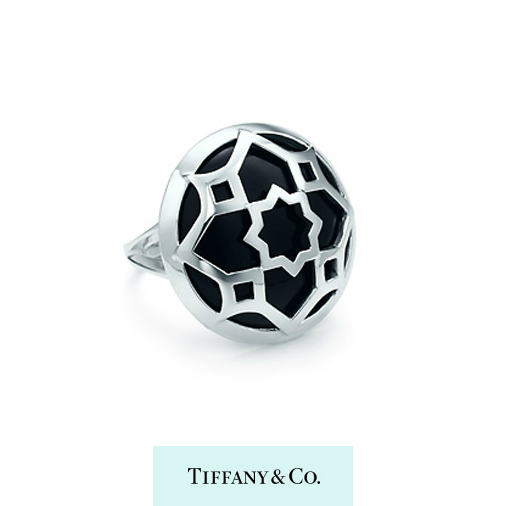 At last a new contest! And an extraordinarily precious one, too!
The top winner in this contest will have to determine if she/he is a good witch or a bad witch. And then they will be sent plenty of Tiffany's Paloma Picasso bling so they can strut their stuff among the baddest (or the most blessed) of their fellow magic makers.
THE BAD WITCH
Faye, Maya, Blaise . . . they would all love this glorious loot. Of course we have to start out with that archetypical and over-the-top 20-carat teardrop necklace by Paloma Picasso, in black onyx. This is perhaps the most graceful of natural shapes and 20 carats is a lot of it. The necklace makes a statement and the statement is "I'm gorgeous." It says it few decibels louder when paired with the matching Paloma Piccaso 20-carat teardrop earrings.
Next comes a bracelet in black onyx beads with a delicate silver shell dangling from it. Exquisite. And no witch would possibly venture outside without her own very witchy Moroccan design in matching black onyx and silver. Both are Paloma Picasso classics.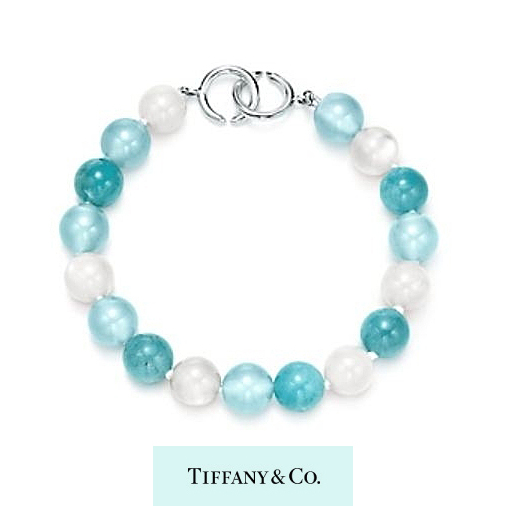 THE GOOD WITCH
If you thought that good witches wear boring jewelry, think again. Paloma Picasso once more comes to the rescue of girls like gentle Cassie, and shows that 20-carats of blue chalcedony in a teardrop pendant shape garners involuntary "oooo"s from the audience. Match that cloudy, soft (but very powerful) blue stone with two perfect chalcedony teardrops for the ears, and you have . . . voila! the ideal frame for your own gorgeous features.
The good witch bracelet (by Paloma Picasso) is simply hypnotic, and deeply magical, combining chalcedony beads with amazonites, and moonstones. Add to that a Sugar Stacks ring in the same softly translucent blue as the pendant and earrings and you've got an ensemble that is truly out of this world. (Or, if you like, you can have a white chalcedony Paloma Picasso Moroccan-inspired ring that is the mirror image of the black onyx one!)
Just as a final note, each of these sets of jewelry are worth nearly two thousand dollars apiece! Making this, I believe, the most expensive contest we've had so far.
WHO CAN ENTER?:
Everyone, worldwide, is welcome to enter this contest, and it will begin on August 16 and run until November 10. The day after that the winners will be emailed. If they do not respond within three days, they will forfeit the prize, and a new drawing will be made. In other words, either keep up with the contest or DO NOT USE MORE THAN ONE EMAIL AND CHECK IT REGULARLY. IF YOU DOUBLE-ENTER YOU ARE SURE TO FORGET TO CHECK THAT SECOND EMAIL WHEN THE TIME COMES, AND YOU WILL LOSE YOUR PRIZE.
READY TO ENTER?

Simply either follow the Administrator's instructions below in order to address your email entry (one per person, yes? Yes.) or address an email yourself to This email address is being protected from spambots. You need JavaScript enabled to view it. with a subject of GOOD WITCH/BAD WITCH CONTEST On the inside of the email, please put your full name and address, and also anything you'd like to say about the prizes or about your favorite L. J. Smith books. True, it is a random drawing, but there is such a thing as karma in the world. . .
Again, these prizes are open to all my readers, worldwide, but you are responsible for any customs taxes or duties should your government impose them.
HOW TO ENTER: – Using this site's eMail form.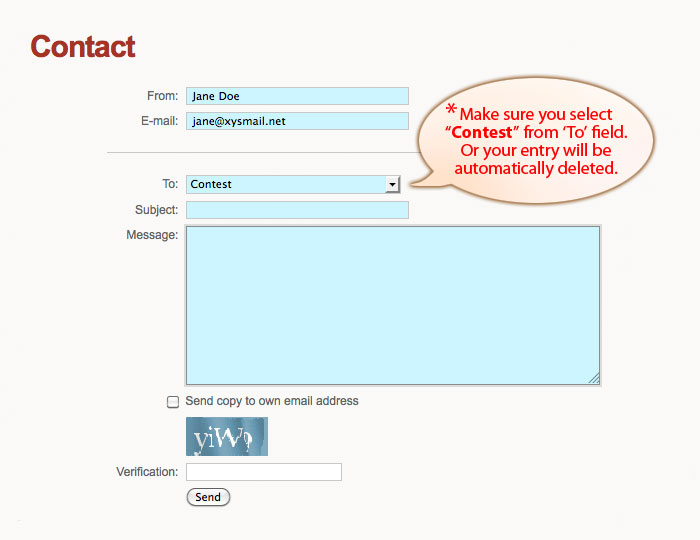 Click to view Contact Form.1. Press the

icon below (at the bottom of this page) then fill in the necessary form fields.
2. Select "Contest" under the "To" field (Current Contest Title will automatically fill in for you.)
3. In body of email, type in your First Name and Last Initial or Full Name. Also write in your full mailing address including country.
4. Retype the "Verification" text in the box.(If requested.)
5. Click "Send."

WHO GETS TO PICK WHICH SET THEY WANT FIRST?:
The first winner to email back.
AND IN CASE YOU'RE WONDERING . . .
Yes, I am very delinquent in delivering the prizes of the last two contests. I hope and anticipate that these prizes will go out next week. A number of factors, some personal, some professional, started my procrastination. I will do my best to make up to the winners for the long time they had to wait for their prizes. And I am purposely giving this contest a long time to run to make sure I'll be ready for it—plus only two winners! Heaven!
THIS CONTEST IS NOW CLOSED.
This contest is now closed and the entries are being gathered to be randomly selected by a third party. • When they are selected, they will be informed by e-mail, and the Prize Winners will have her/his first name posted in the Blog. THANK YOU FOR PARTICIPATING. GOOD LUCK TO YOU ALL!