The Dark Valentine's Day Contest

Want something sweet but forbidden for Valentine's Day? What about a gorgeous, detailed black rose and the NIGHT WORLD or VAMPIRE DIARIES book of your choice—autographed, of course?


PLUS: Autographed Book of your Choice in
Night World or The Vampire DiariesTHE PRIZES

Six lucky Forum members in good standing (NOTE: "IN GOOD STANDING" MEANS THAT THEY HAVE CONTRIBUTED A POST AT LEAST ONCE A MONTH FOR AT LEAST TWO CONSECUTIVE MONTHS) will each receive one of The Forever Roses beautiful gold-trimmed black roses, PLUS they will also get the NIGHT WORLD or VAMPIRE DIARIES book of their choice, autographed by L. J. Smith with whatever words they like. Each of the roses is perfect down to the smallest detail, with stunningly lovely gold-trimmed black petals, a heavy, opulent golden stem, and gold-trimmed green leaves. There are even golden thorns—watch your fingers!
In the NIGHT WORLD series, black flowers are, of course, used for communication and identification, and sporting a black rose would mean that you were a vampire who had once been human, a made vampire. Naturally, a vampire could also give a black rose to his lady-love, in the most dramatic of romantic gestures: literally giving himself to her! Whatever your fantasy, a Forever Roses black rose in your hand will act as a magic wand to conduct you there.
In THE VAMPIRE DIARIES black roses are not only romantic but sacred. Damon has been searching all his life for a black rose to admire, and when he finds the next best thing, a deep burgundy rose, he can't help from taking it and stroking Elena's face and lips with the lush velvety blossom. When at last Damon finds a bouquet that has been given to Stefan, which has a single black rose in the middle, he can't resist the temptation to sniff it—and BANG!—a transformation beyond even Damon's wildest dreams occurs,
As for the books, at this time, the only way of getting Lisa's genuine autograph on a book (not a bookplate) is to win a contest like this, as she does not have time at present for book signings and does not send autographed book or plates in the mail.

WHO CAN ENTER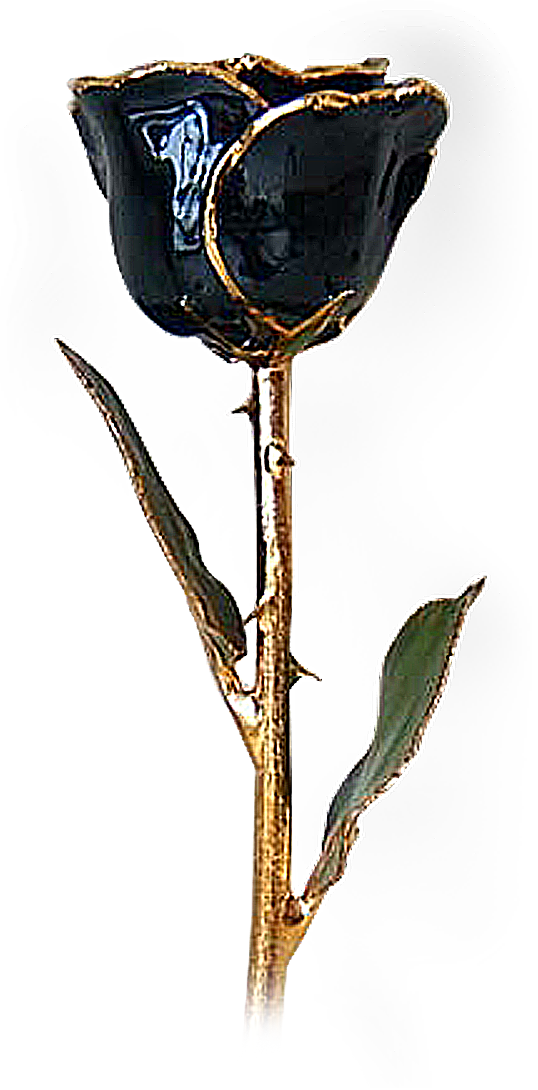 These prizes are open to residents of all countries who are members in good standing in the Forum, (NOTE: "IN GOOD STANDING" MEANS THAT THEY HAVE CONTRIBUTED A POST AT LEAST ONCE A MONTH FOR AT LEAST TWO CONSECUTIVE MONTHS) but the winner will be responsible for any customs or duty taxes which may be levied by their government (this does not apply to entrants in the USA, obviously).
NOTE: IF YOU DO NOT RESPOND TO YOUR CONGRATULATIONS! POSTING WITHIN 24 HOURS, A NEW WINNER WILL BE DRAWN IN YOUR PLACE.

HOW TO ENTER: – Using this site's eMail form.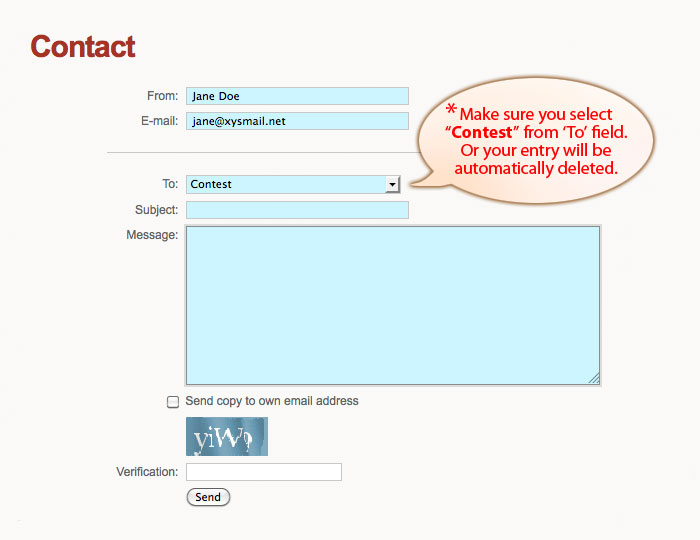 1. Press the icon

below.
2. Select "Contest" under the "To" field (Current Contest Title will automatically fill in for you.)
3. In body of email, WRITE YOUR FIRST AND LAST NAME (FULL NAME) AND YOUR FULL ADDRESS AND TELEPHONE NUMBER. IF YOU DON'T FEEL COMFORTABLE DOING THAT, DON'T ENTER THE CONTEST. FOR THE UMPTEENTH TIME, I HAVE NO INTEREST IN SENDING YOU ANYTHING BUT YOUR PRIZE, AND WOULDN'T KNOW HOW TO SELL YOUR EMAIL ADDRESS IF I WANTED TO. AGAIN, DO NOT ENTER THIS CONTEST IF YOU DON'T FEEL SAFE SENDING A FULL ADDRESS (IF YOU WIN YOU'RE EVENTUALLY GOING TO HAVE TO SEND ONE ANYWAY,) ALSO, YOU MUST indicate which specific book (NIGHT WORLD or THE VAMPIRE DIARIES) you would like to have autographed and whatever special message you would like Lisa to write for you. IMPORTANT!! The message request should be on its own separate line with the word 'AUTOGRAPH: ' preceding your special message like so ---> "AUTOGRAPH: <Your own special message that Lisa should write to you here!>" Then click "Send."
4. Retype the "Verification" text. (If you are registered Forum Member then Verification is not needed.)
5. Click "Send." You are done!
NOTE: Attention! Please, please follow the rule about putting The Dark Valentine's Day Contest in the subject field exactly. If you write Contest or Contest for Valentine's Day in the Night World or anything other than The Dark Valentine's Day Contest , your email will not be found when it comes time to alphabetically sort the emails and give them to the attorney to have the winners drawn. If you are copying news of the contest for some other site, please include this rule in the copy.

CONTEST DURATION:
The The Dark Valentine's Day Contest will run from JANUARY 9 TO FEBRUARY 14. After the winners have been drawn and it has been determined that they are in good standing, their names will be posted in the Forum.
NOTE: If you do not respond within 24 hous, a new winner will be drawn and their name posted.

Good luck in the The Dark Valentine's Day Contest!
THIS CONTEST IS NOW CLOSED.
This contest is now closed and the entries are being gathered to be randomly selected by a third party. • When they are selected, they will be informed by e-mail, and the Prize Winners will have her/his first name posted in the Blog. THANK YOU FOR PARTICIPATING. GOOD LUCK TO YOU ALL!