Aspiring Author's Contest
UPDATED: July 16, 2011
THIS CONTEST IS NOW CLOSED!
When a winner is chosen Lisa will annouce it here, likely within next few weeks • THANK YOU FOR PARTICIPATING!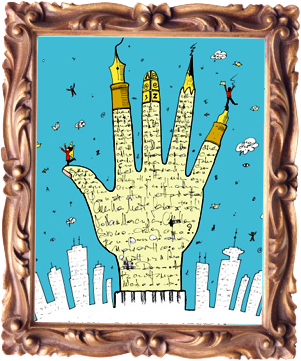 See the next paragraph for the new rule. If you have already submitted chapters, don't worry about it. This is a contest for hitherto unpublished authors who have had trouble finding an agent, trouble making it out of the slush pile, or who have completed a manuscript and have published it themself as an e-book on Amazon. But let me write it out in the manner of our tireless and spirited Administrator (who has just become a Double World Champion of Taekwondo, and who deserves some serious respect for this amazing achievement!)
WHO CAN ENTER:
Any hitherto UNPUBLIISHED writer who has a COMPLETED (and that means finished, even if the ending is a cliffhanger and you plan to write, or have written, a sequel.) You must also be willing to email me (HERE'S THE NEW REQUIREMENT!) THE FIRST 50 PAGES and the last chapter of your book, along with with a word count, and a working title for your book. You must also want either
(1) a third-party complete editing of your book, complete with comments on the suggested changes, or
(2) a manuscript proofreading of your book, which means you're happy with everything in your book except all those little grammatical errors, like "Did they bring there bathing suits." She said. which would have the suggestion "Did they bring their bathing suits?" she asked. inserted beside it (with both options, you also get a clean copy with only the corrected manuscript.)
WHY ONLY COMPLETED MANUSCRIPTS?
Partly because this shows the dedication and work you've been willing to put into yout book. Also, because the third-party editing service that I have chosen, Scribendi, offers different packages of services depending on word count, and I am willing to take a book up to 65,000 words, which will cost just over a thousand dollars. It would be silly to waste this on a book only four chapters long.
HOW IS THE WINNER CHOSEN?
The winner will be chosen by me, after I read all the chapters sent to me by the date of the contest's end (see below). My decision is final.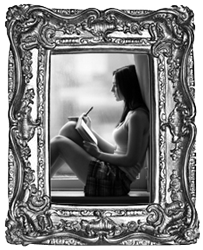 CAN SHORT STORIES, NOVELLAS, NON-FICTION, OR FANFIC BE ENTERED?
Short stories, no, for the same reason as unfinished manuscripts. Novellas, yes, as long as the characters, plot, setting and characters are your own. Nonfiction, yes, but I warn you I may not be as interested in the Life Cycle of the Pork Tapeworm as you are. Fanfiction, no--but then you already knew that, didn't you? Maybe sometime we'll have a fanfic contest.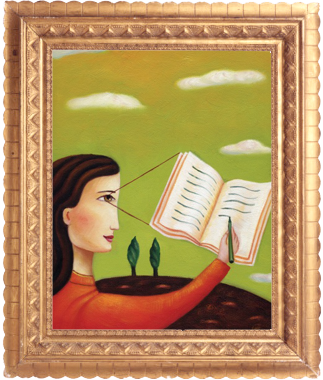 HOW DO YOU ENTER THE CONTEST?
Only one very simple way. You send the first three chapters (or if it doesn't have chapters the first 50 pages) and the last chapter (or last 15 pages) of your manuscript to This email address is being protected from spambots. You need JavaScript enabled to view it.. Please send as a Word doc, docx, or pdf attached to your email. The subject of the email should be ASPIRING AUTHOR'S CONTEST. Also please remember to include a word count of the completed manuscript--and a brief. synopsis in the email body wouldn't hurt. I will then email the winners, and we'll discuss which kind of service your manuscript needs--and you desire.
WHAT IS THE DEADLINE FOR ENTRIES?
If you have a completed manuscript, please send it ASAP. The contest deadline is July 15, so if you're just finishing a book right now, please scramble!
WILL THIS PROCESS GUARANTEE YOU AN AGENT OR PUBLISHER?
No, but it will, fingers crossed, be a big help in getting one. I may even choose to personally endorse your book, which should be worth a cookie.
GOOD LUCK IN THE ASPIRING AUTHOR'S CONTEST! MAY YOUR BOOK BE A RUNAWAY BESTSELLER!!!